http://www.rattan-galleryusa.com/index.html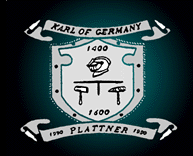 …as parade armor of the Renaissance was a custom tailored luxury item which ranked as the equivalent of today's Gucci, Rolex
and Mercedes, so is my work, -hand crafted in original fashion- a one-of-a-kind product, often taking many months possibly
as much as a year, to completion. I therefore do not mass produce wares and rarely ever have items on hand for immediate viewing or sale.
Keeping in mind, that my works are primarily works of art with an investment value, they are seldom used for regular wear. Also, a custom fitted Harnisch demands several special fittings, though in some instances, patterns can be taken from body-casts and/or clothes, -as recorded about the Spanish king CHARLES V-, who had send items of clothing from his residence in Spain to the German workshops. In all, a final cost estimate can only be established after all specifics have been considered and resolved. Estimates and other inquiries may be directed to: vamplate@chorus.net.
Needless to say, that production costs are somewhat reduced by considering a -though customized- standard size Harnish that would fit the average size individual of today, standing at 5' 9".
Though, some may consider my works pricey, bear in mind, I not only provide panoply suits of armor, but individual items and parts, including: breastplates, gauntlets, helmets, shields etc. and specialize in the design and production of any size FAMILY CRESTS, for personal use or as gifts, etched or embossed. This too, was a fully integrated practiced art of the Plattner profession.
Again, a cost estimate can only be established after final analysis.
Overall though, my works should be considered a bargain at any rate, since -as stated by Dr. George Spitzelberger in his booklet "UNVERGäNGLICHE HARNISCHKUNST"- he reported that 6 Harnische produced for the Emperor (1450) costs each as much as a modern day, high priced automobile,even then, taking the price of a milk cow as a benchmark. (Ref: "Unvergängliche Plattnerkunst" Beiträge zur historischen Waffenkunde by George Spitzelberger, Landshut 1985).
Finally, all commissioned work is contractually bound (with changes only if both parties agree), and include a guaranteed completion date.
Payments may be worked out on an individual basis, with either: part of a down payment and final amount due upon completion (depending on the overall cost), or a down payment and installments as work progresses, with a final payment due upon delivery.
"wagen und winnen"……Karl of Germany
Clicking on this button enables you to print my business card with all pertinent information.
On another note:
For absolute museum quality works in a style dating to before 1500 AD (Gothic style) please contact directly:
Plattner Walter Suckert
Irisweg 27
71642 Ludwigsburg-Poppenweiler
Germany
Phone: 011-49-7144-97241
or through this website.
Walter is the only bona fide Plattner - official armorer to the City of Landshut, and the -Landshut Wedding-, authorized by the city of Landshut to hallmark his works: WS.



click here to view Walter's work
---