The MISSA FUMIDUS armor.
The 'FUMIDUS' armor is named after the credo of the Moric family of Martin/Republic of Slovakia, and is a completely new, panoply design.
This Harnisch is somewhat heavier compared to the average parade armor intended for ostentatious purposes only. It was custom crafted for Slovakia businessman Peter Moric, to be sported at Strecno Castle during nuptials to his bride Lydia.
Decorated with etched designs inspired by an armor of German Archbishop 'FECHENBACH', original drawings have only been marginally incorporated in the overall etched designs.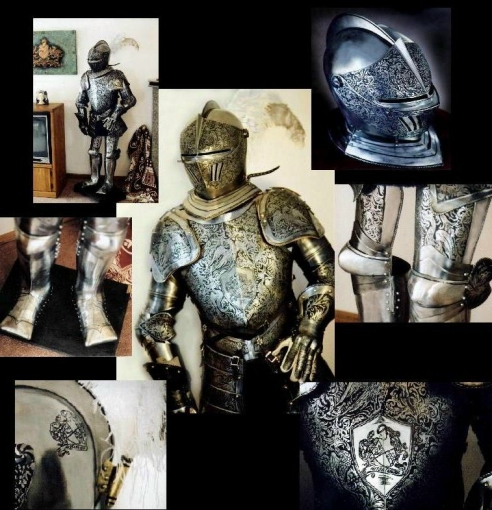 this photo shows the 'MISSA FUMIDUS' featured during filming for a Historical Documentry by Slovakia Televison.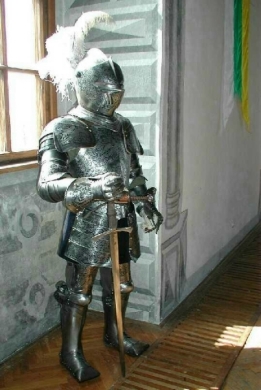 ---

---