Searching the world over for this masterpiece...

-thanks to a friend who owns it and provided this copy-

I'm now able to finally study the armor close-up, and in detail.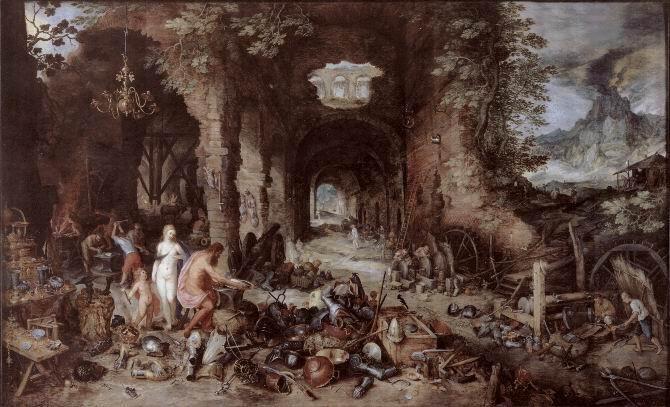 Venus at the Forge of Vulcan
Jan Brueghel the Younger - Flaemish Master (1601- 1678)
Many thanks, Per ... I'll be forever grateful, and sure envy you...
Click on buttons below to view enlarged sections

kog24@att.net
HOME
---